Shopping Basket
Your Basket is Empty
There was an error with PayPal
Click here to try again
Thank you for your business!
You should receive an order confirmation from Paypal shortly.
Exit Shopping Basket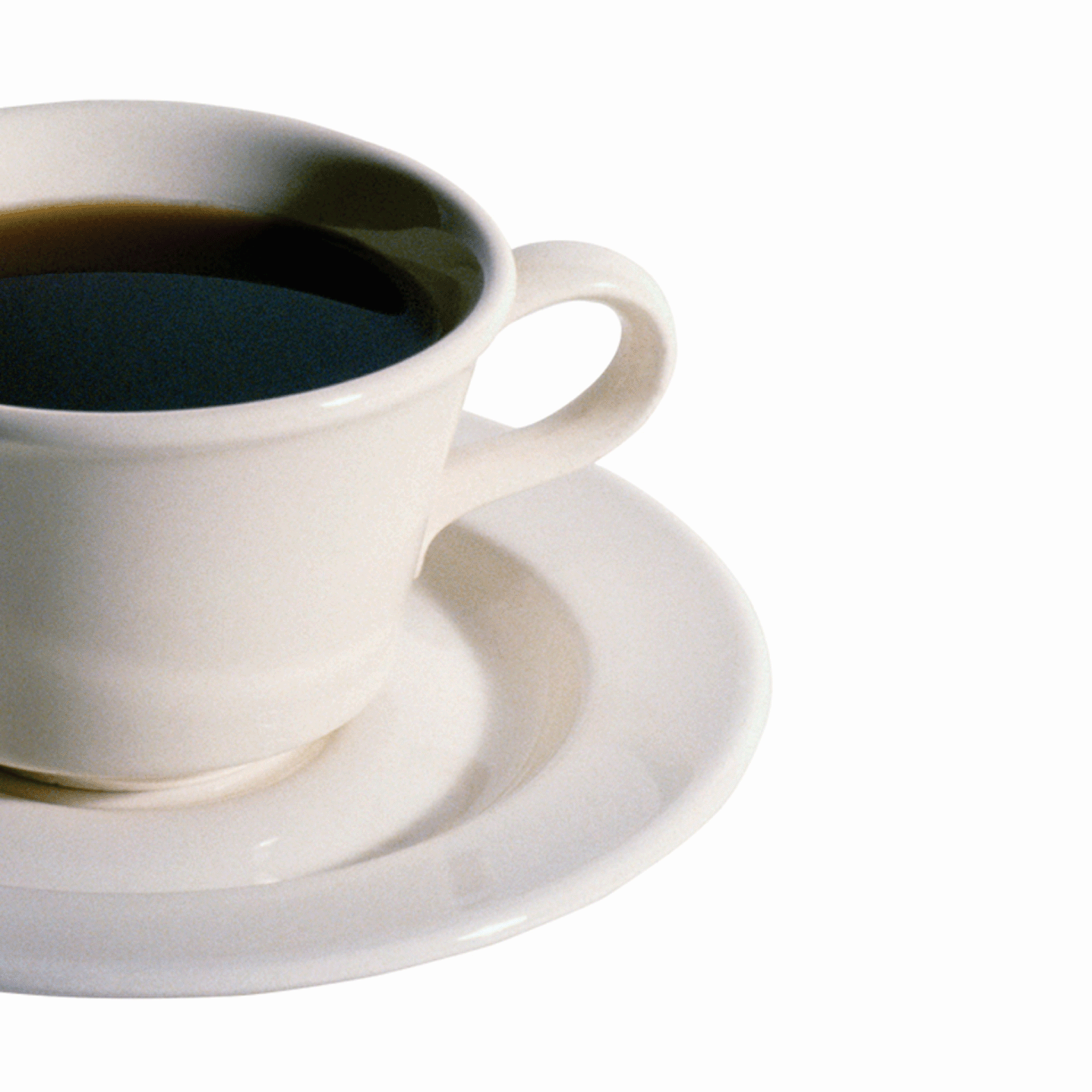 COFFEE!
What are the benefits/risks?
Does it count towards my fluid requirement or doesn't it?
There are lots of good things that have been discovered about coffee. It is full of antioxidants (these are compounds that inhibit oxidation- protecting cells against free radicals that can cause damage).
Many studies have shown that it MIGHT protect brain health (protection from some neurodegenerative diseases), It MIGHT lower depression, and also MIGHT contribute to longevity. It also MIGHT lower your risk of Type II Diabetes and also MIGHT support liver health.
Studies have shown it can improve heart health (though some who have ongoing heart issues are advised to stay away from it- ask your dr. ), it can improve performance levels- cognitively or in athletic performance.
Who should avoid coffee? Those who are pregnant or breastfeeding can have 200 mg or less. People with high blood pressure, those who have insomnia and those with anxiety may find it causes more anxiety and jitters- all are advised to avoid it.
Is decaf ok? Yes. It still offers many of the same benefits, though 97% of the caffeine is required to be removed in order to call it caffeine free, so just be aware that you might still get a small amount of caffeine in your decaf.
And yes, it can count towards your fluid requirements. That's old news where you may have heard it doesn't.
Hopefully this clears up any coffee confusion you may have had! Enjoy!
Sources: healthline.com, Harvard.edu
So… A little teenage birdie told me that there is a tiktok trend to drink pineapple juice after wisdom teeth surgery because it can help with reducing swelling and helps with healing.
Is this true? Well, maybe. The problem is, there has not been any conclusive evidence showing that this helps with wisdom teeth healing Bromelain, the enzyme in pineapple juice has been utilized as a medicine and has been shown to help reduce swelling and inflammation in other things (rheumatoid arthritis, other inflammation in the body, such as lungs).
There are quite a few dentists who do recommend the pineapple juice. It seems that it might not be overly harmful if someone is having 6-8 oz.
Caution should be used though, as bromelain can interact with certain antibiotics such as amoxycillin, and can actually increase the side effects and amount of this drug in the body.
Other medications that can negatively interact with bromelain are any medications that slow blood clotting such as Ibuprofen (Advil, Motrin), aspirin, Plavix, diclofenac, naproxen, dalteparin, heparin, indomethacin, ticlopidine, warfarin and more.
My advice? Ask your dentist or oral surgeon what their thoughts are before you have the surgery. It seems like it probably can't hurt and might actually help, unless you are taking some of those medications.
What are some benefits to 6-8 oz (the highest recommended amount of juice per day)? Pineapple juice is high in vitamin C, has B vitamins B6 and thiamin, folate, Vitamin A and beta carotene.
Sources:  emedicinehealth.com and webmd.com
Hi everyone- I'm back doing blogs.  Yes, I've made myself a schedule- we're all human, we all get caught up in other stuff.  I'm going to try and post or put something up for your viewing pleasure every Thursday. 
I saw a segment on one of the morning  shows that was discussing people losing weight from having a way low amount of carbs- only about 45 grams a day!  Of course if you restrict anything you lose weight but I don't see this lasting over time.  I think keeping them in check is wise, but going that low- yikes. A lower carbohydrate diet (but not this low, in my opinion)  may work for some people who have diabetes and are able to get their blood sugars under control who do this under the close supervision of their doctor and dietititan. 
But for the rest of us, this new research fails to mention our microbiome.  There have been multiple studies (and scientists are still researching) how having good gut bacteria can help prevent certain illnesses, and protect the immune system. You can get this bacteria from whole grain foods.  In addition, whole grain carbohydrates add FIBER which helps with constipation.
Athletes need more carbs for that quick energy for longer length sports such as distance running, biking etc.  Glucose which comes from carbs is required for that activity.  
Many times when people restrict carbs at meals they end up compensating for it later by craving sweets- the body tries to get them one way or another!  If this sounds like you make sure to add whole grain carbs if possible at each meal.  
Hopefully I've convinced you that carbs are not all bad, and do have an important role in our diets. 
Sooo- my take on this?  Make sure each meal and has all the important elements- carbohydrate, protein, fat, fruit and/or vegetable and sometimes dairy.  Try and mostly use whole grains such as whole wheat, bran, whole grain corn.  Notice I said "mostly".  Not every item you eat has to be whole grain.  For instance, if I'm having an Italian dish I want regular pasta- this way I will enjoy the meal more.  Occasional treats and snacks are ok as well!  Enjoy that birthday cake with everyone at the party.  In addition-  make sure you're getting about half your body weight in protein grams.  A 100 lb. person would need approx. 50 grams protein per day.  This is an easy way to approximate if you are having enough protein with your carbs and fat.  
If you are overdoing it with carbs, or anything for that matter, try and eat slow, pay attention to portions.  Start out with less, than add more as needed.  Each meal should contain at least 1- 2 carbs (more for many depending on activity level, height and weight). 
Hopefully this clears up some of the confusion!
 Escarole Soup
Serves 6-8
2 tbsp olive oil
2 garlic cloves, minced
1 onion, chopped
2 carrots, sliced
1 potato, peeled, diced (optional)
2 cups chicken broth
2 heads of escarole (or kale), well washed and coarsely cut
In a large saucepan, heat olive oil and gently brown garlic.  Add onion, carrots and, if using, the potato (this breaks up and helps thicken the soup) and then after 1 minute, the broth.  Add escarole or kale, cover and let come to a boil.  Lower to simmer for 1 hour.  If it's too thick you can add more water or broth.  
Serve in soup bowls and sprinkle with grated cheese if desired.  Serve with Italian bread. 
Variation- use vegetable broth to make it vegetarian
Also, can add beans for fiber and protein
Enjoy!
Need to get more fiber and not sure how? 
Some foods that can increase your fiber intake are beans (legumes), oats, brown rice, quinoa, whole grain pasta, fruits and vegetables and nuts. Make sure bread is 100% whole wheat. 
Some cereal choices that really pack a punch are All-Bran, Grape-Nuts (No grapes, no nuts!), Raisin Bran, and shredded wheat.  In addition Cheerios and Wheaties are some cereals with fiber and low amounts of sugar. 
Just remember if you are adding fiber products you have to increase your water intake.  This is extremely important for digesting the additional fiber. 
Why add fiber?  Helps prevent constipation, adds to feelings of fullness, helps to increase your gut microbiome (which may help prevent many diseases), helps prevent high cholesterol.
Ways to add fiber?  Start by having higher fiber cereal.  Then switch your bread to 100% whole wheat.  Have fruit with breakfast and lunch.  Make sure you have a whole grain with dinner, along with 1 or 2 vegetables.  You can always add beans to soup or salads to increase the fiber.  Baked goods can be made using whole wheat flour.  Flaxseeds or chia seeds can be added to baked goods or smoothies. 
I recommend adding fiber gradually into the diet to prevent stomach upset. 
It's worth it for all the benefits of having more fiber!
Crunchy  Ground Turkey (or Ground Beef, or Vegetarian meat substitute)Tacos with Avocado Salsa
Prep time: 10 mins. , cook time 8 min.
Ready in 18  mins. 
2 tbsp. olive oil
1 16 oz. package ground turkey, ground beef or vegetarian grounds
2 tsp. smoked paprika
1 tbsp. minced garlic
½ head romaine, or other dark leafy green lettuce
1 large avocado
¼ small red onion
1 tbsp. lime juice
Shredded cheddar cheese, if desired
12 hard taco shells
Step 1:  In a 12 inch nonstick skillet, heat 1 tbsp. oil on medium-high.   Add the ground turkey, paprika, garlic, salt and pepper.  Cook 6-8min., until done, using a spatula to break up meat.
Step 2: Meanwhile, thinly slice the romaine.   Halve, pit and chop the avocado.  Finely chop the red onion.  In a medium bowl, combine avocado and onion with the lime juice and remaining 1 tbsp. olive oil.  Season with salt and pepper.
Step 3:  Put the ground meat (or nonmeat) and avocado salsa in the taco shells.  Garnish with romaine or other lettuce. Add cheese if desired. 
Adapted from Savory magazine from Stop and Shop
Enjoy!
Super quick avocado salsa
1 large avocado
¼ small red onion
1 Tbsp. lime juice
1 Tbsp. olive oil
Halve, pit and chop avocado.  Finely chop the red onion.  In a medium bowl, combine avocado and onion with the lime juice and olive oil.  Done!
adapted from Savory magazine by Stop and Shop
Grilled Greek Wraps
4 servings
Salad:
¾ cup crumbled feta cheese (or fresh mozzarella)
(4 oz of either)
15 cherry and/or yellow pear tomatoes, halved
10 kalamata or other good quality black olives, chopped
1 medium red onion, halved and thinly sliced
2 Tbsp. balsamic vinegar
1 Tbsp chopped fresh parsley or 2 tbsp chopped fresh oregano
1 medium clove garlic, minced
2 tsp olive oil
1 medium cucumber, peeled, halved lengthwise, seeded and diced
1 large eggplant, cut into ½ inch thick slices
2 tbsp. olive oil
¼  tsp salt
¼ tsp freshly ground pepper
4 (9-10 inch) flour tortillas
1.     Make salad: In medium bowl, combine cheese, tomatoes, olives, onions, vinegar, parsley, garlic and oil.  Mix well.  Let stand 20 minutes, stirring occasionally. Stir in cucumber, salt and pepper and let stand 10 minutes.
2.     Meanwhile, prepare a charcoal fire or preheat gas grill on high.  Brush both sides of eggplant slices with oil and grill, turning once, 15 to 20 minutes.  (Alternatively, bake eggplant at 400 degrees F until tender, about 25 minutes). Transfer to a plate, season with salt and pepper.
3.     Spray a large skillet with cooking spray, then warm each tortilla over medium heat just until soft and flexible, about 1 minute per side.  Arrange 2 or 3 eggplant slices down center of each tortilla, overlapping slightly.  With slotted spoon (to avoid getting too much liquid)spoon salad over eggplant, dividing equally.  Fold bottom end of tortilla partially over filling, then roll into a bundle and serve. 
Tips: I baked the eggplant (due to tropical storm- couldn't grill!) and it came out great.
Adapted from Vegetarian Times magazine
How to remember meal stuff (defrosting meat, etc) during your busy mornings
Feel like you are always rushing off in the mornings, or if at home due to covid maybe you keep forgetting to take out stuff for dinner prep????
Here's a tip.  Use one of those post it note pads.  For each day, for part of your meal planning write what it is you need to do.  For example:
Monday, defrost fish
Tues. defrost chicken
Wed. stop at store on way home to get fresh shrimp
Thurs. marinate chicken
Etc.
That way you can rip off at the end of each day/task  and can be ready for the next day (and be sure to recycle!)
-Aileen
Nutrition 4 You, LLC
Sauteed Sea Scallops
10 mins.
Serves 3-4
1 1/2 lb. sea scallops (can use bay scallops also, they cook a lot quicker)
Old Bay seasoning
Olive oil to coat pan
Rinse scallops.  Coat a large pan for sautéing with olive oil.  Heat to medium high.  Add scallops, sprinkle with Old Bay seasoning.  Cook until browned on both sides, for about 10 mins. tops. 
You're done!  Serve with hot rice and a side of broccoli or microwaved baby potatoes and a side salad. 
/