Shopping Cart
Your Cart is Empty
There was an error with PayPal
Click here to try again
Thank you for your business!
You should be receiving an order confirmation from Paypal shortly.
Exit Shopping Cart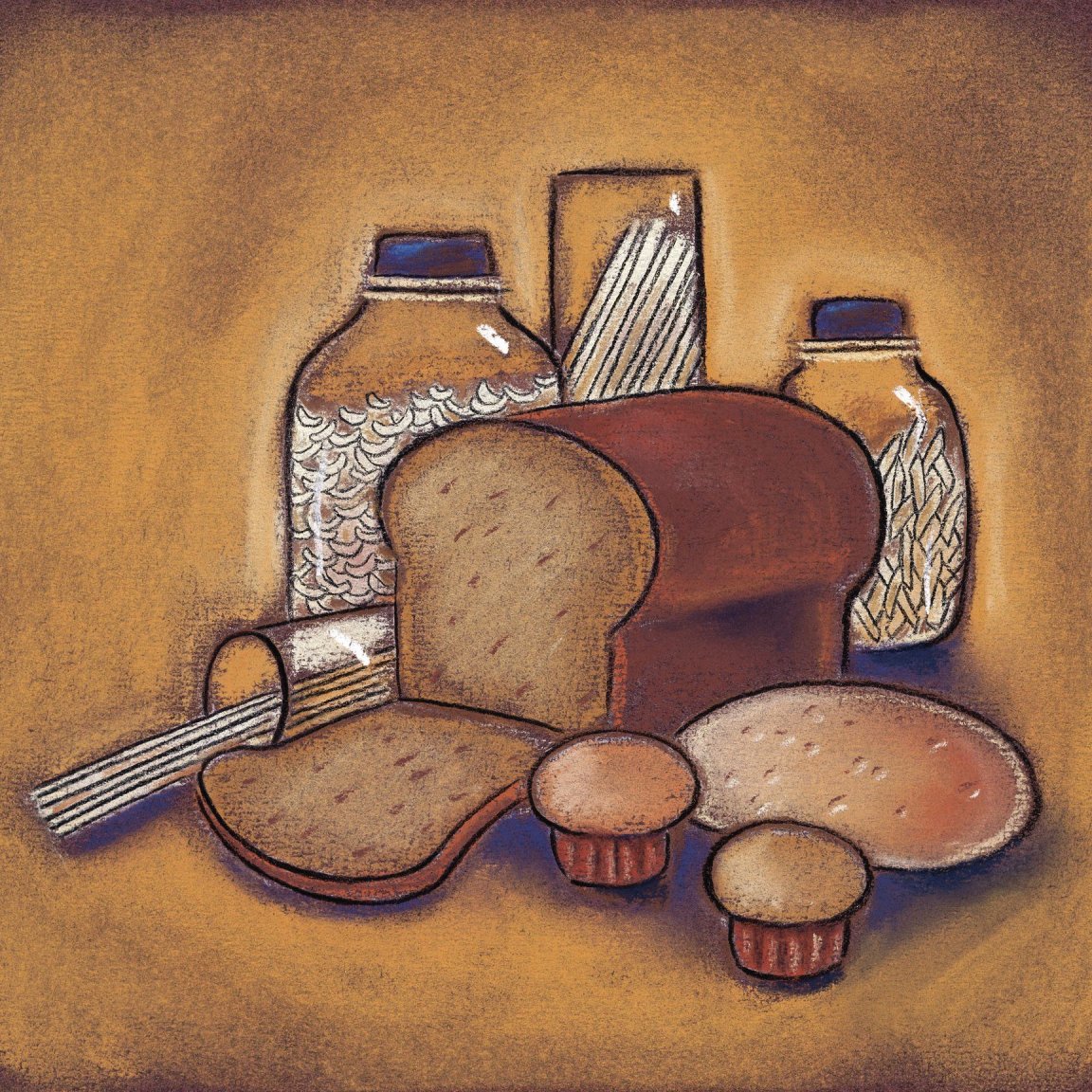 By request, here is a kid friendly Omega 3 recipe (contains ground flaxseed and walnuts which provide the Omega 3):
Enjoy!!!  
Banana Bread
1-1/4 cups all purpose flour
3/4 cup ground flaxseed
2/3 cup white sugar
2 teaspoons baking power
¼ teaspoon salt
2 eggs
¼ cup skim milk
¼ cup canola oil
1 cup mashed bananas (about 3 medium or 2 large)
½ teaspoon vanilla
1/3 cup chopped walnuts
Preheat oven to 350 F.
In large bowl, mix flour, flax, sugar, baking powder, and salt together.
In food processor or bowl, mash bananas. Then add eggs, milk, oil, and vanilla, and mix in well together.
Mix wet ingredients into dry ingredients just until moistened.
Fold in chopped nuts.
Coat 8 ½ by 4 ½ inch loaf pan with non-stick spray.
Pour batter in loaf pan. Bake for about 50-55 minutes until dark brown, or until a toothpick inserted in the center comes out clean. Let cool in the pan on a rack for at least 10-15 minutes before unmolding to cool completely on the rack.
Preparation time: 
15 minutes
Baking Time:
 50-55 minutes
Yield:
 16 slices
This recipe is taken from The Amazing Flax Cookbook, by Jane Reinhardt-Martin, RD, LD.
The Amazing Flax Cookbook may be ordered on our site by clicking here.
 Here is an easy, healthy pancakes recipe I adapted from AllRecipes.com. 
1/2 cup whole wheat flour
1 cup white flour
1/8 cup ground flaxseeds or ground chia seeds
3 1/2 teaspoons baking powder
1 teaspoon salt
1 tablespoon white sugar
1 1/4 cups lowfat milk or vanilla soy milk 
 (if using regular milk use add 1 tsp. vanilla extract)
1 egg
3 Tablespoons vegetable oil
Directions
 1.  In a large bowl, mix together the flour,  flax or chia seeds, baking powder, salt and sugar. Make a well in the center an pour in the milk, vanilla extract, egg and oil; mix until smooth.   Add fresh or frozen fruit (strawberries, blueberries, sliced bananas, etc).
 2.   Heat a lightly oiled griddle or frying pan over medium high heat. I recommend using cooking spray.   Pour or scoop the  batter onto the griddle, using approximately 1/4 cup for each pancake. Brown on both sides and serve hot.
Serves 4. 
What can kids do?  They can measure the ingredients, pour, crack the egg into a separate bowl and add it to the mixture. 
Kids also love to mix!  Enjoy!!!!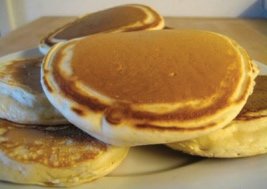 /