Shopping Basket
Your Basket is Empty
There was an error with PayPal
Click here to try again
Thank you for your business!
You should receive an order confirmation from Paypal shortly.
Exit Shopping Basket
Here are some things you can add to your food besides salt to keep it flavorful!

squeeze some fresh lemon, lime or orange onto your food while cooking
add fresh herbs such as basil, cilantro, parsley, rosemary, oregano
any wines for cooking, balsamic vinegar, red wine vinegar
cayenne pepper, chili powder, cinnamon plus any other salt free spices you like  
Check out these!

If you are trying to cut down on salt don't even keep the salt shaker on the table!  Instead have a fresh pepper grinder and some of the salt free seasonings readily available.  
Enjoy!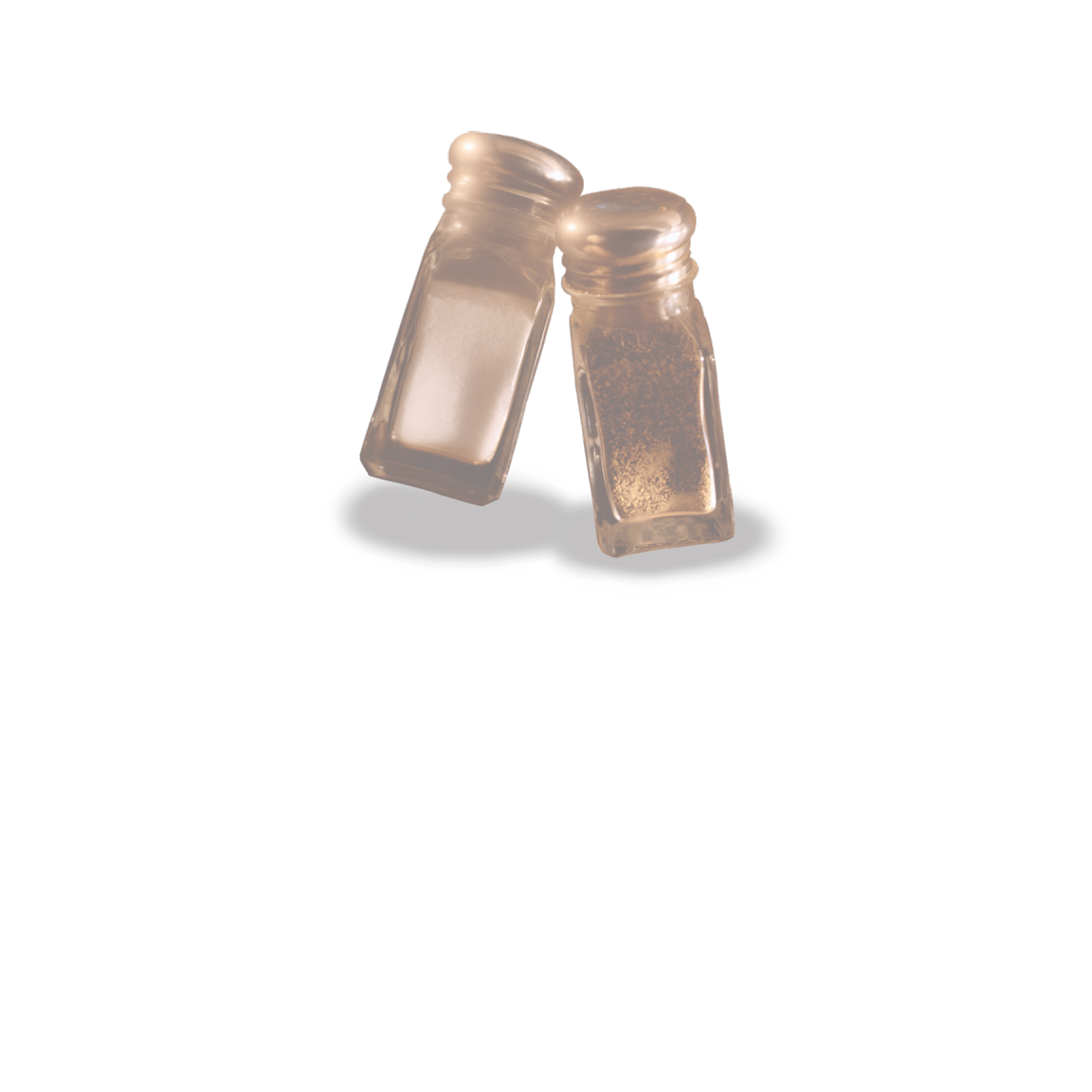 This is in response to a request I received for information on sodium.  Basically, the new recommendations are for no more than 1500 mg per day.  This new recommendation was made because studies have shown that decreasing your sodium intake can result in lower blood pressure, help control hypertension and can help to prevent cardiovascular disease. 
Now, is this easy?  No way!  Most processed foods and restaurant foods contain high amounts of sodium.  
1 tsp. of salt contains 2300 mg so you can see why a daily amount of less than 1500 mg is hard.  
Now, until food manufacturers and restaurants start lowering sodium amounts in food this may be hard to accomplish.  Here are my recommendations:  if you are over 51 and/or have high or close to high blood pressure I would find every way I can to avoid most processed foods and ask that restaurants leave the salt out of your food.  Also, don't add any extra salt to your food.
Now, this goes for everyone- buy and make mostly non-processed foods.  Use seasoning and spices that do not contain salt (i.e., cayenne pepper, black pepper, garlic, cumin,  curry, I could go on and on....).  Also use fresh herbs like parsley, cilantro and basil for flavorings.  When using salt, add it to the entire recipe and don't add any extra salt to your food.  
Even when you exercise and sweat a lot you usually only need to replace about 180mg/day, which is not much at all so don't use exercise as an excuse to "salt up" your food.  
Good luck!  Once you start cutting out some of the salt, you may find that your desire for salt starts to decrease (I find the same is true of sugar). 
Anything you'd like to hear about?  Let me know!
/