Shopping Basket
Your Basket is Empty
There was an error with PayPal
Click here to try again
Thank you for your business!
You should receive an order confirmation from Paypal shortly.
Exit Shopping Basket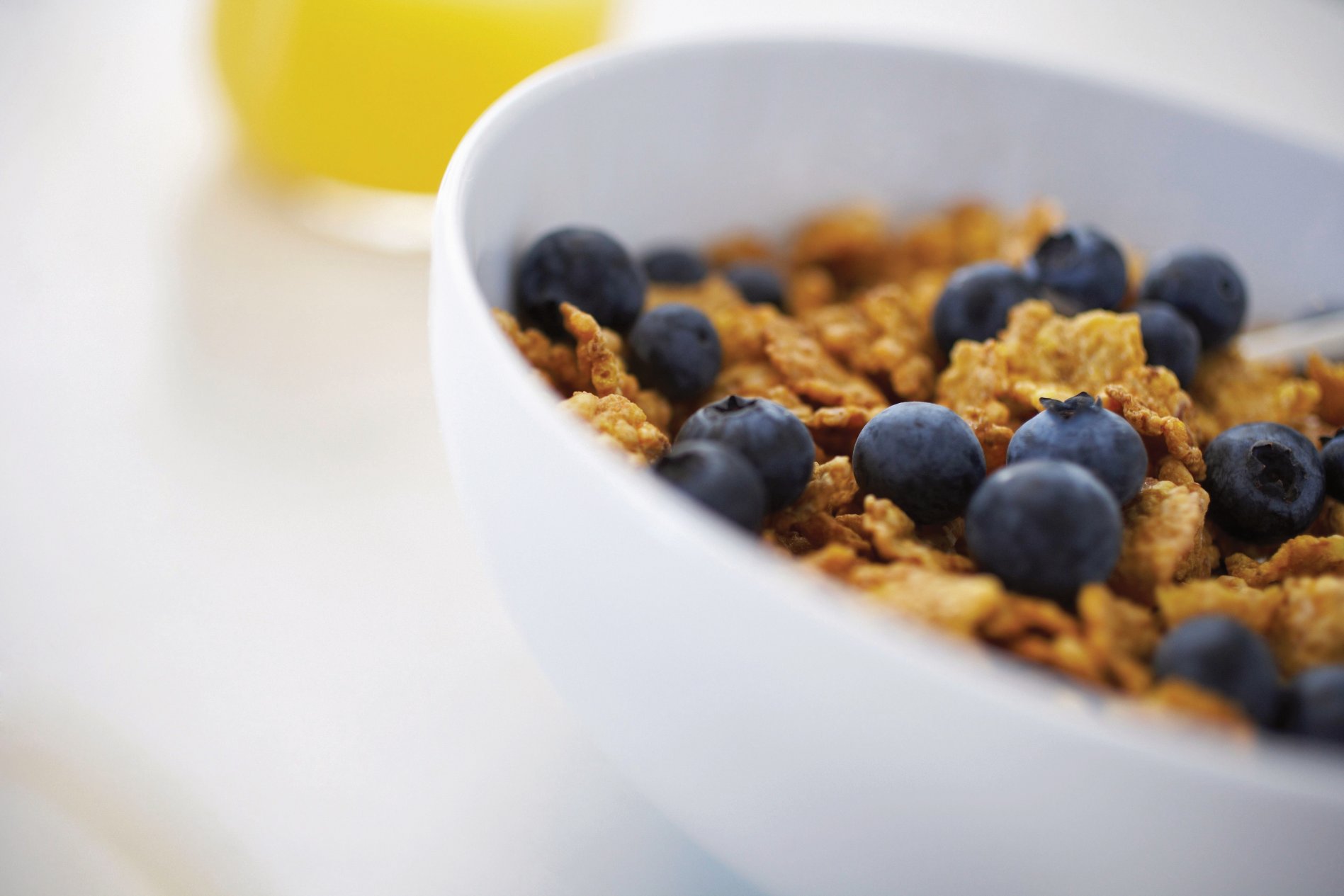 Here are some quick tips on what to look for when shopping for a good cereal for your family:
Sugar:  7g or less
Fiber: 5g or more
Bonus:  if the cereal contains any protein
Enjoy!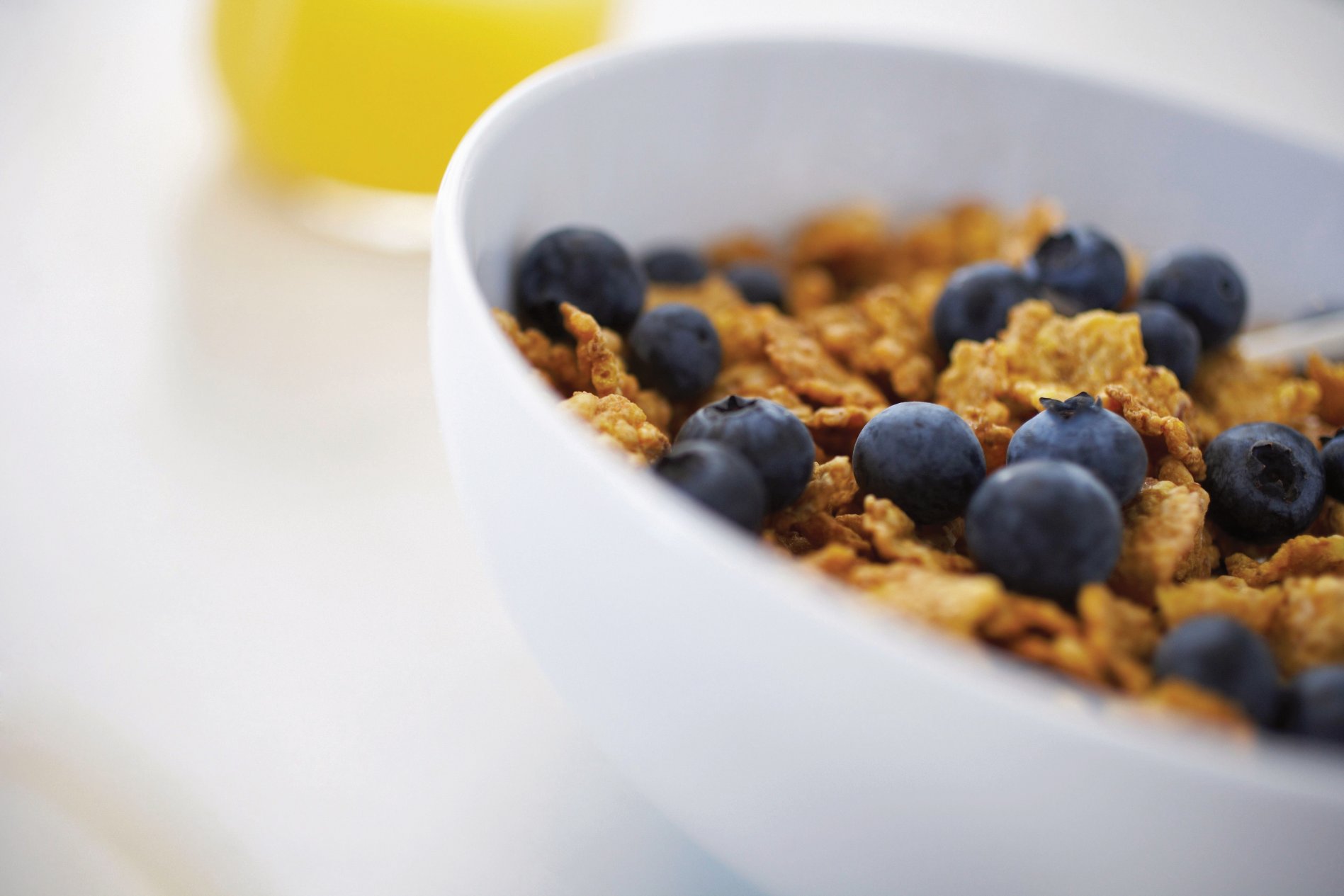 Here are 3 cereal recommendations to really get you going in the morning. 
#1- My favorite is Oatmeal.  Not the quick kind, not the packets, just the regular 5 minute old fashioned oats.  You don't have to get fancy- the store brand tastes just as good as some of the more popular brands.  
Why do I like thee?  1/2 cup of  oatmeal has 4 grams of fiber, 2 grams of which are soluble.  What does that mean?  That's the stuff that's going to help carry out your bad cholesterol.  It also contains 5 grams of protein, which you definitely need in the morning to help keep you feeling satisfied all day long. 
Tips:  add milk or soymilk for extra protein.  You can add raisins, a teaspoon of brown sugar or maple syrup- chopped nuts, cinnamon, flaxseed- go crazy with it!
#2- Puffins.  This is a cereal that the whole family can enjoy.  The kids like the cute little birds on the box.  What I really like is that 3/4 cup provides 5 grams of fiber.  The cereal only has 2 grams of protein, but after you add in your milk or soymilk, you've got your protein.  This cereal only has 5g sugars- really not alot (I like it to be under 7, so 5 is great).  It has it's own sweetness.  Heck, you could even add some berries, bananas, dried fruit and you've got yourself a nice healthy breakfast that everyone can enjoy (without complaints from the kiddos). 
#3- Kashi GoLean.  I really like this because 1 cup has a whopping 13 g protein (this is due to the soy grits)!  After you add your milk, you are swimming in protein!  It also provides a whopping 10 g fiber!  This will keep you feeling full and satisfied for a long time!  The sugar content is only 6g, also a good choice.   Add some fruit to sweeten this up a bit and you are on your way to a healthy day.
Enjoy!
PS- Look out for a great, easy, no excuses salmon recipe I will post tomorrow.  I have to remember to take a picture of the dish this time!!!
/