Shopping Basket
Your Basket is Empty
There was an error with PayPal
Click here to try again
Thank you for your business!
You should receive an order confirmation from Paypal shortly.
Exit Shopping Basket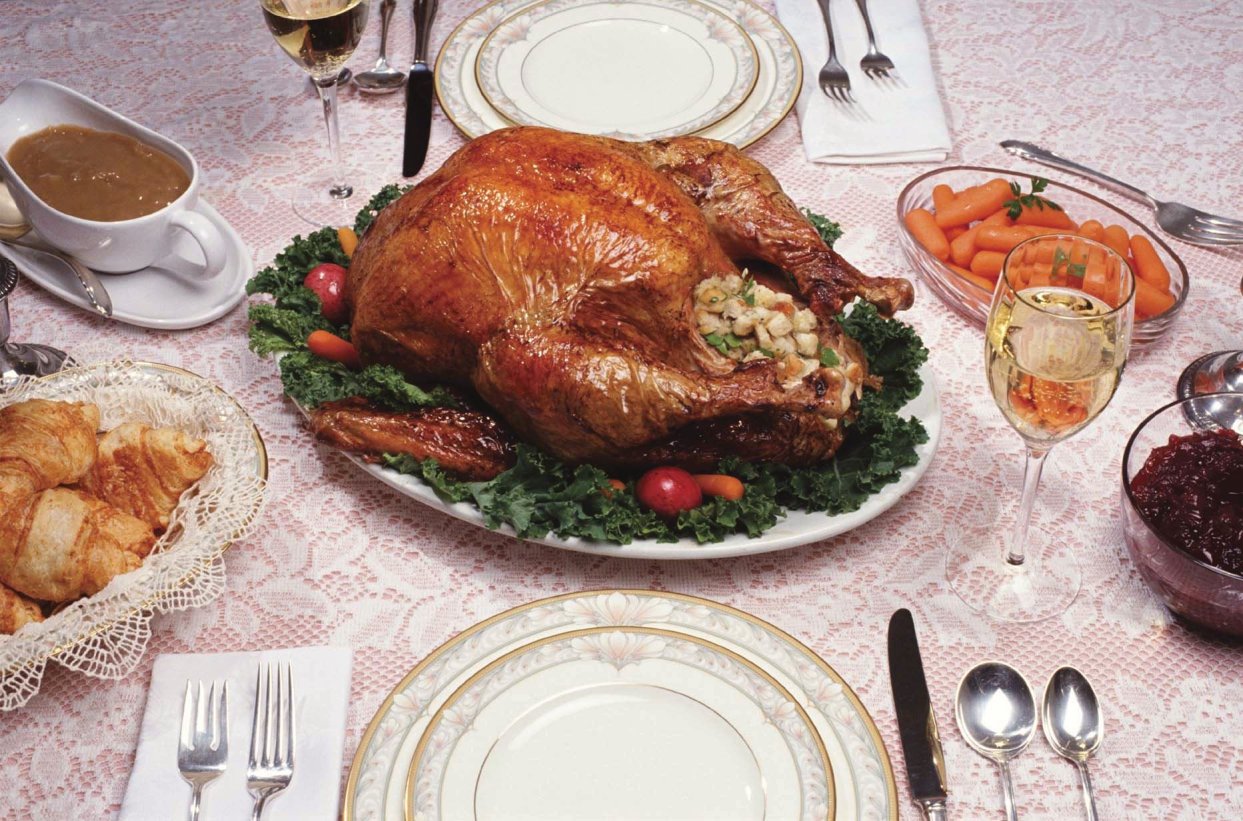 Hi everyone.  Well, it's a-coming.  That big, big meal.  Here are some ways you can prepare for the big Thanksgiving meal.  And I'm not talking about cooking- I'm talking about preparing yourself.  
First of all, today and tomorrow:  Eat regular healthy meals which contain proteins, whole grains, a little fat and some dairy.  Don't go more than 4 hours without eating (otherwise you end up so hungry that you eat more at one meal).  
Exercise.   Do your normal exercise routine.  If you don't have one and you are medically able, start one!  Even 5 minutes is better than if you are doing nothing. 
On Thanksgiving Day:  Eat a healthy, high fiber breakfast.  Do not try and "save" calories or not eat.  Why?  You will end up overeating and not feel so good after your Thanksgiving meal!  If you eat regular meals before your Thanksgiving meal you will have better CONTROL over what you eat.  
At the Thanksgiving meal:  Take a little of everything you want.  Start with a salad.  Take extra vegetables.  Try and fill up on veggies first, then have a little turkey and a little of all that other wonderful stuff.  Take small slivers of the wonderful desserts so you get to try what you want.   STOP when you start to feel full.  Don't eat so much that your buttons are about to burst.  If you eat slow and stop before you are stuffed you will feel so much better.  
And last of all- ENJOY yourself.  Enjoy the company- focus on comversations, then food- that is what Thanksgiving is supposed to be about anyway- not a race to fill up your tummy!!!!
Have a Happy and Healthy Thanksgiving everyone!!!!!!!!
/