Shopping Basket
Your Basket is Empty
There was an error with PayPal
Click here to try again
Thank you for your business!
You should receive an order confirmation from Paypal shortly.
Exit Shopping Basket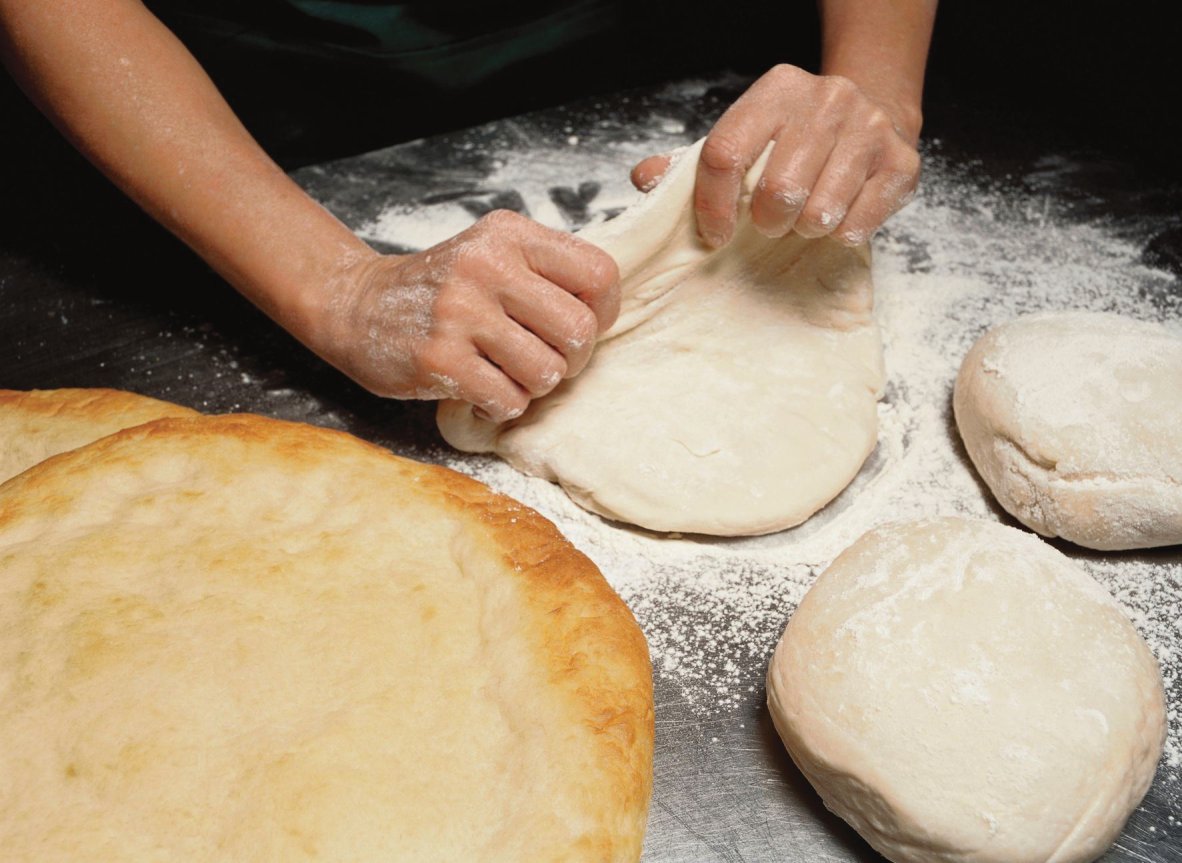 Making your own pizza dough doesn't have to be that hard.  Really.  It just takes planning ahead of time for the 1/2 hour it will take to rise. 
Here is a recipe for pizza dough that I make every week.  It originally came from myrecipes.com  called Basic Pizza Dough.  As usual, though I have made a few alterations:
Ingredients:
4 tsp. honey
2 packages active dry yeast
1 1/2 cup warm water
approx. 3 1/4 cups all purpose white flour
approx. 1 1/4 cups whole wheat flour
1 tsp. salt
olive oil
cooking spray
your favorite pizza sauce
part skim mozzarella cheese
your favorite veggie toppings
Italian seasoning, if desired
Preparation:
Preheat the oven to 325 degrees.  Dissolve the honey and yeast in 1 1/2 cups warm water in a large bowl.  Let stand 5 minutes until bubbly.  Lightly spoon flour into dry measuring cups, level with a knife.  Add 3 cups white and 1 cup whole wheat flour and salt to yeast mixture, stir until a soft dough forms.  Turn dough onto a lightly floured surface.  Knead until smooth and elastic (about 6 minutes).  Add enough of the remaining flour, using only 1 tablespoon at a time to prevent dough stickiness on your hands.  
Place dough in a large bowl coated with olive oil, turning to coat the dough.  Put bowl of dough on top of preheated stove (for warmth).  Cover with a warm damp cloth and let rise in a warm place, free from drafts for 30 minutes, or until doubled in size.  Leave it alone for the 30 minutes, don't peak!   After the dough has risen, and you are ready to assemble your pizzas, turn the oven temperature up to 425 degrees.  
Spray cooking spray on two baking sheets.  Break dough in half.  Spread 1/2 the dough out on each cookie sheet so you now will have two pizzas.  Put the sauce on, followed by the cheese, the veggies and seasonings.  Bake at 425 degrees for approx. 15 minutes. 
And there you have it!  Enjoy!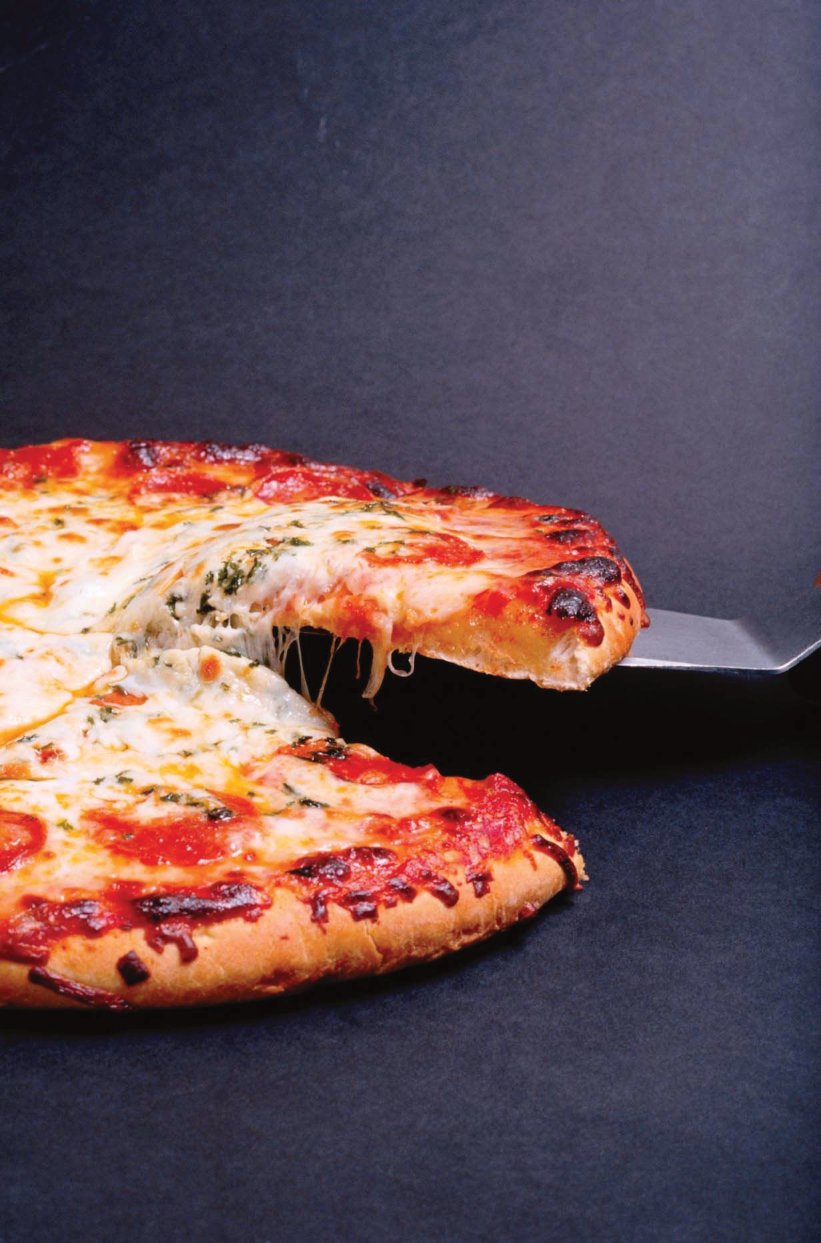 Here are some ways to still enjoy your pizza but with less calories:
 Buy or make a whole wheat pizza crust.   I can repost my easy pizza dough recipe tomorrow.
Use your favorite sauce, jar or homemade
Use part skim mozzarella to cut down on fat and calories
Top with italian seasoning and lots of veggies and enjoy!
/