Shopping Basket
Your Basket is Empty
There was an error with PayPal
Click here to try again
Thank you for your business!
You should receive an order confirmation from Paypal shortly.
Exit Shopping Basket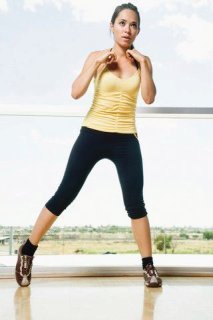 Ok, you know what's coming.  Exercise.   Yes.  If you have the ok from your doctor it is time.   If you are doing nothing, even 5 minutes is something.  If you are doing 20 minutes of exercise, add 5 more this week!  
 The important point is to get into the habit of exercise.  Start small, build up gradually.  No one expects you to suddenly be able to run a marathon or do a ton of time on the treadmill at the gym.  
 Some questions to ask yourself:  
Do I prefer to exercise alone, or am I more motivated with a partner?    
Do I prefer exercise classes, or exercising alone (running, walking, treadmill, elliptical, etc.)
Can I go out my door and exercise or do I need to join a gym?
Will I use exercise dvds and do some exercise in my home, or use some of the programs my digital cable provider offers on demand (check- you may have this on your tv and not even know it!)?
Do I need a personal trainer?   You can find one at a gym or sometimes there are personal trainers who will come right to your home!  Just make sure they are ACE certified (American Council on Exercise).  This means that they have gone through the necessary training to guide you through the exercises.
These are all very important questions to ask yourself.  Once you have made up your mind, start!  Even a 5 minute walk around the block is better than no walk.    
Have joint problems?  Talk to your doctor about getting help.   Make that call this week.  
Once you start, the endorphins that you get from exercise will help you to feel better, and as a result you may be more motivated to eat healthier. 
   Enjoy!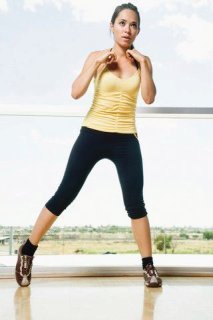 Hi!  I recently received a request for  help with managing a fitness routine at home.  While I am not a certified personal trainer I do have some basic tips:
1.  Think about what type of physical activity you might like to do.  Do you enjoy walking?  Dancing?  Or do you enjoy exercising with a DVD?  Some of the FIOS or cable companies have fitness channel options where you can do a free choosing of which exercise show you would like to do, at whichever time you would like to do it.
2.  Schedule a time for exercise.  Yes, just like a hair appointment or a conference with a client.  Get it on the calendar.
3.  Start small.  If you are doing nothing, commit to 5 minutes a few times per week.  Then once you meet that goal, increase it by another 5 minutes the next week, and so on. 
4.  Remember, set small goals.  If you make the goals too big they may be hard to stick with and you may feel like you are failing.  Make them achievable and small.  
5.  And lastly, enjoy your new routine!  Praise yourself for sticking with it!  
/