Shopping Basket
Your Basket is Empty
There was an error with PayPal
Click here to try again
Thank you for your business!
You should receive an order confirmation from Paypal shortly.
Exit Shopping Basket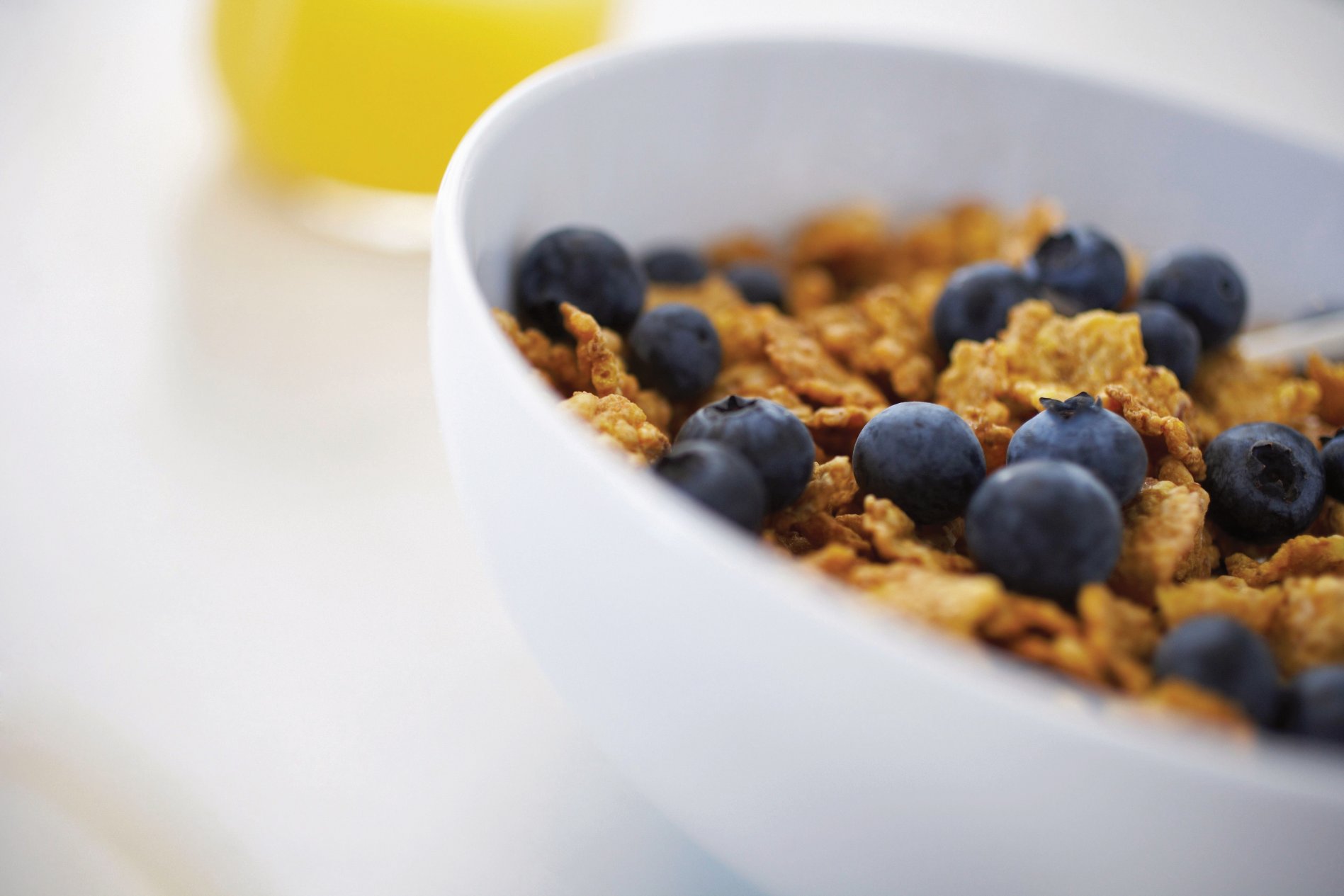 Absolutely not.  Within one hour of waking you need to refuel your body.  Your brain requires nutrients to function (especially glucose from carbohydrates). 
"I feel like I'm being 'good" by waiting to eat".  Trust me, you are not doing yourself any favors.  Anytime you delay eating during the morning/afternoon hours it sets you up for more eating later on in the evening.  Studies have shown this to be true. 
"My lunch period is at 10:50 or 11 so I don't need to eat anything before that".  False!  For the same reasons mentioned you still need to eat something in the morning.
"What is a good breakfast"?  Look at the UDSA myplate (
www.choosemyplate.gov
).  You want a little of everything.  Preferably a whole grain carbohydrate (cereal, oatmeal, granola) and some protein/dairy- yogurt, milk (can be almond or soy milk also) or peanut  or nut butter or an egg, and some fruit or vegetable. 
Good examples are:  cereal, milk and berries; toast with peanut butter and fruit; yogurt, granola and fruit;  egg and toast; oatmeal with walnuts, a little brown sugar and some milk and raisins. On the go?  Have a peanut butter and jelly sandwich, or a granola bar and yogurt. You could also throw a scrambled egg with some cheese and veggies in a wrap and go!
In addition, if you go to school or work you will be able to concentrate better after having a decent breakfast. 
So let's start tomorrow with breakfast!!!
Aileen Birkitt, RDN
www.nutrition4youllc.com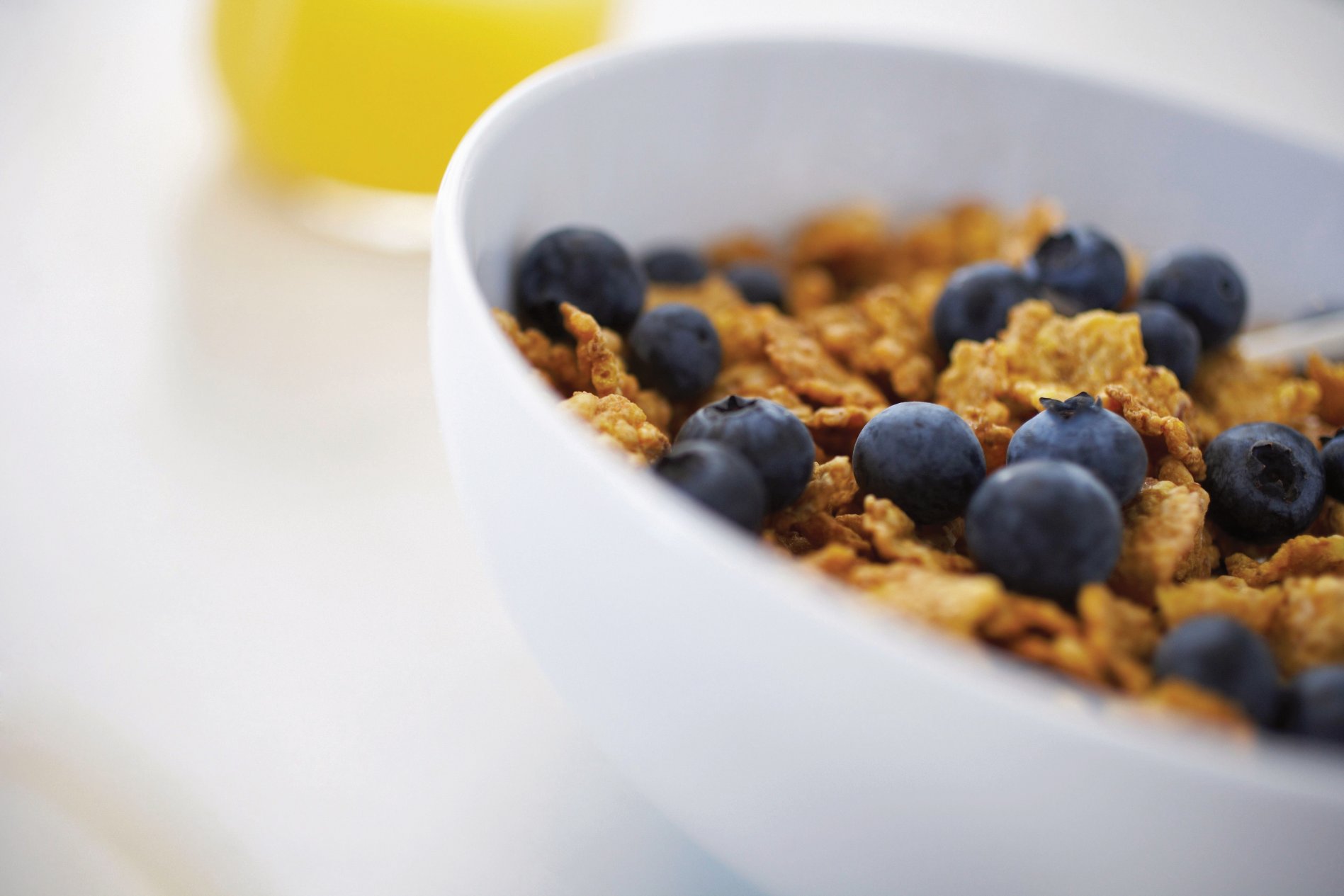 Hi  everyone.  As we are getting our New Year off to a new start, I thought I'd share some healthy breakfast ideas with you.  
To keep full (so you don't have as many urges to overeat later) , have low sugar and high fiber I recommend the following:
1/2-1 cup of bran flakes cereal, low fat milk or soy milk and 1/2 cup berries or a regular sized banana (1/2 if large)
1 cup of Wheaties and milk/fruit mentioned above
1-1 1/4  cup Cheerios, milk, fruit
1/2 cup Wheaties or Cheerios and 1/2 cup Kashi GoLean Crunch Honey Almond Flax with milk and fruit
1 cup of homemade oatmeal with 1-2 tsp. brown sugar, 1/4 cup chopped walnuts and raisins mixture (throw on some milk too if you like it with milk) 
1-2 slices whole wheat toast with 1-2 tsp. real butter, Greek nonfat or low fat yogurt on the side 
1-2 eggs and 1-2 slices whole wheat toast, 1-2 tsp. real butter, fruit on the side
OR put scrambled eggs in a whole wheat burrito, sprinkle on a little sharp cheddar cheese (1/8 cup approx) add some salsa, and roll up!
For waffles, I recommend Van's multigrain.  Have 1-2 with fresh fruit and a tablespoon real maple syrup.  Also add a glass of low fat milk or yogurt.  
Hopefully these ideas help you to get healthier in the New Year!
Enjoy!
/